Basic Info
sk67
Veteran Member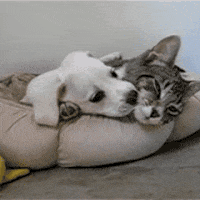 Offline
Profile Info
Posts:

2908 (2.837 per day)

Custom Title:

We live in a Canadian Only World. Well at least I do <3

Personal Text:

Blood. Sweat. Respect.

Sex:

Male

Age:

20

Location:

Montreal, QC
Non-Steam User:

No

Honorable Member:

No

Steam Name:

Offline


Integrated Steam64:

76561198143061463

Integrated SteamID:

STEAM_0:1:91397867
Date Registered:

July 01, 2015, 02:25:16 am

Local Time:

April 22, 2018, 12:45:35 am

Last Active:

April 03, 2018, 09:28:37 pm
Signature:
Current Position:
-
Manager
@
Mentorship Management
Most Remarkable Positions I Have Held In The Past:
-
Supervisor
@
Executive Department: Accounting
-
Manager
@
Community Leadership Management
-
Leader
@
Group Coordinator: Mentorship
-
Leader
@
Divisional Leader: CS:GO
-
CIT
@
Community Advisor
Quote from: Harvey Fierstein
Never be bullied into silence. Never allow yourself to be made a victim. Accept no one's definition of your life; define yourself.
"DO WHAT IS RIGHT NOT WHAT IS EASY."



Profile Wall
About Me
You are you. I am me. So leave me to be me and I will leave you to be you. No one should change for anyone. So you shouldn't too.


Love yourself just the way you are. I know I do.


Blood, sweat and respect.

First two you give... last one you earn.

Activity Feed
Friends
Posts
Unable to load
Topics
Unable to load
Show Stats
Unable to load
Badges
Badge Progression:
(31/92) 34%
Badge Name
Date Issued
Christmas 2017
January 18, 2018, 04:30:07 pm
Halloween 2017
January 18, 2018, 04:30:07 pm
Summer 2017
October 25, 2017, 04:44:22 pm
2 Year Coin
June 30, 2017, 02:27:00 am
12 Days of Christmas 2016
June 01, 2017, 09:32:55 pm
Gstad's Squad
May 16, 2017, 04:30:37 pm
Christmas 2016
December 29, 2016, 05:58:31 pm
aPn's Award
December 23, 2016, 10:38:30 pm
Thanksgiving 2016
December 16, 2016, 01:20:07 pm
2500 Posts
December 11, 2016, 04:11:58 am
Badge Collector (20)
October 31, 2016, 06:40:05 pm
Halloween 2016
October 31, 2016, 06:40:05 pm
Summer 2016
September 01, 2016, 09:14:52 pm
Spammer-100
July 31, 2016, 01:55:59 am
1 Year Coin
July 02, 2016, 12:11:53 am
Badge Collector (15)
February 07, 2016, 01:07:34 pm
100 Poll Votes
February 07, 2016, 02:15:46 am
12 Days of Christmas
January 19, 2016, 11:26:17 pm
Christmas 2015
December 26, 2015, 12:35:42 pm
Thanksgiving 2015
November 26, 2015, 08:58:22 pm
Badge Collector (10)
November 21, 2015, 07:10:13 pm
1000 Posts
November 21, 2015, 07:10:13 pm
Halloween 2015
October 31, 2015, 01:20:23 am
500 Posts
September 20, 2015, 09:09:45 pm
Invisible
August 15, 2015, 02:09:30 pm
Badge Collector (5)
August 08, 2015, 09:06:14 pm
Spammer-50
August 08, 2015, 09:06:14 pm
100 Posts
July 29, 2015, 10:48:30 pm
Spammer-25
July 25, 2015, 06:26:51 pm
Mobile User
July 15, 2015, 12:04:37 am
Quick Poster
July 13, 2015, 01:28:07 pm
Name History
| From | To | Date |
| --- | --- | --- |
| sk67 | Blu- | October 03, 2015, 06:20:05 pm |
| Blu- | Sk67 | December 06, 2015, 03:08:20 am |
| Sk67 | Sk☯ | September 06, 2016, 02:11:06 am |
| Sk☯ | Sk67 | September 08, 2016, 10:08:13 pm |
| Sk67 | eSKay | April 30, 2017, 01:27:33 pm |
| eSKay | Blu^- | May 13, 2017, 04:02:50 pm |
| Blu^- | Blu^ | May 14, 2017, 05:27:19 pm |
| Blu^ | ---- | May 26, 2017, 02:14:44 am |
| ---- | _ _ _ | May 26, 2017, 02:15:13 am |
| _ _ _ | "" | May 26, 2017, 02:16:48 am |
| "" | Blu^ | May 26, 2017, 02:17:00 am |
| Blu^ | .... | May 26, 2017, 02:18:06 am |
| .... | Blu^ | May 26, 2017, 02:18:18 am |
| Blu^ | Sk67 | May 27, 2017, 02:51:57 pm |
| Sk67 | sk67 | August 06, 2017, 07:34:30 pm |